On Monday I had the honor of training with Ed Cosner at PowerSport Strength and Conditioning in Houston, Texas. I love visiting new facilities and seeing the different layouts, equipment, and methodologies that drive the gym.
Whats even more fun than visiting a new facility is getting to know the individual behind it. In this case, that's Ed Cosner, owner of PowerSport Strength and Conditioning.
Ed was a member of the US Army's Elite Forces and was on the Elite Athlete Program. He played professional rugby, is an accomplished powerlifter, and Highland Games national and world champion.
His education is top notch, too. He earned his bachelors of science in kinesiology, and his Masters of science in human performance. That, in combination with his tactical strength and conditioning background, athletic career, and decades of experience working with athletes, make Ed the real deal.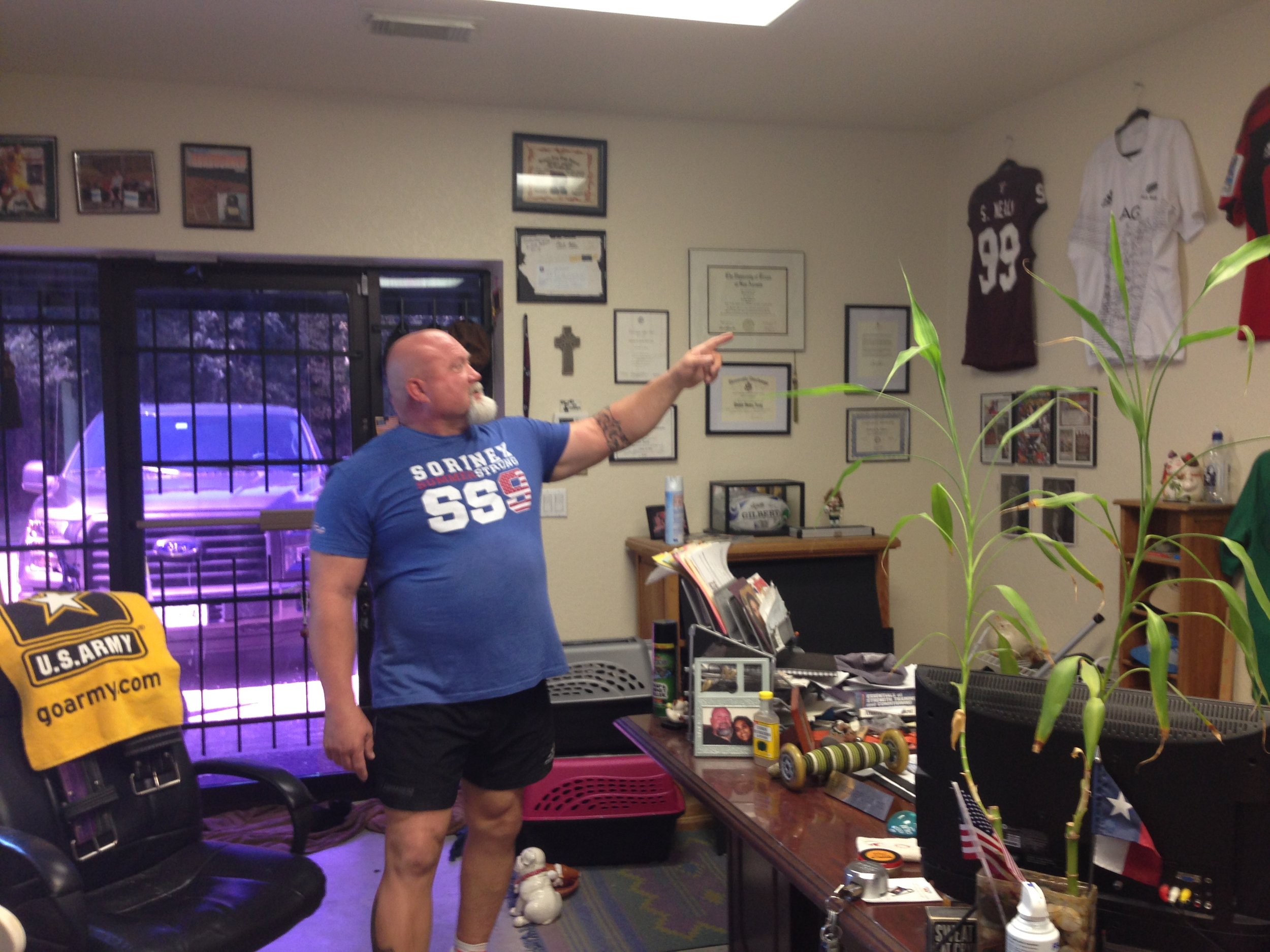 He has continued to coach professional level rugby players, including several members of the New Zealand All Blacks team. He has also been on the strength and conditioning teams at University of Texas San Antonio, Baylor University, and the San Antonio Spurs.
Ed now works with high schoolers, professional athletes, and people training to get stronger and better.
He is not just good at a lot of things, he's great at a lot of things. If you are in Houston, stop by his facility. Visit http://www.playhardtrainharder.com/ to get in contact with Ed about training with him
Confession: I rarely use kilo plates so I don't know exactly how much I was lifting. I could have done the math but I just went by feel. It's not that much different. However, I keep training notes on my phone, and there were lots of question marks beside numbers from this workout. 🙂
I worked up to some moderately heavy deadlift triples and back down for a few backoff sets. Not my hardest workout because I didn't want to jump into the car to drive back to Austin a sweaty, exhausted mess.
However, it was a great training session with Ed and one of his lifters, Darren, working out as well. The week's program was written on a white board on the wall, jerseys from accomplished athletes hang in the office, and the general feel of the place says "Work hard!"
Ed, thank you again so much for your hospitality, and to Darren for sharing his session. I will be back soon!